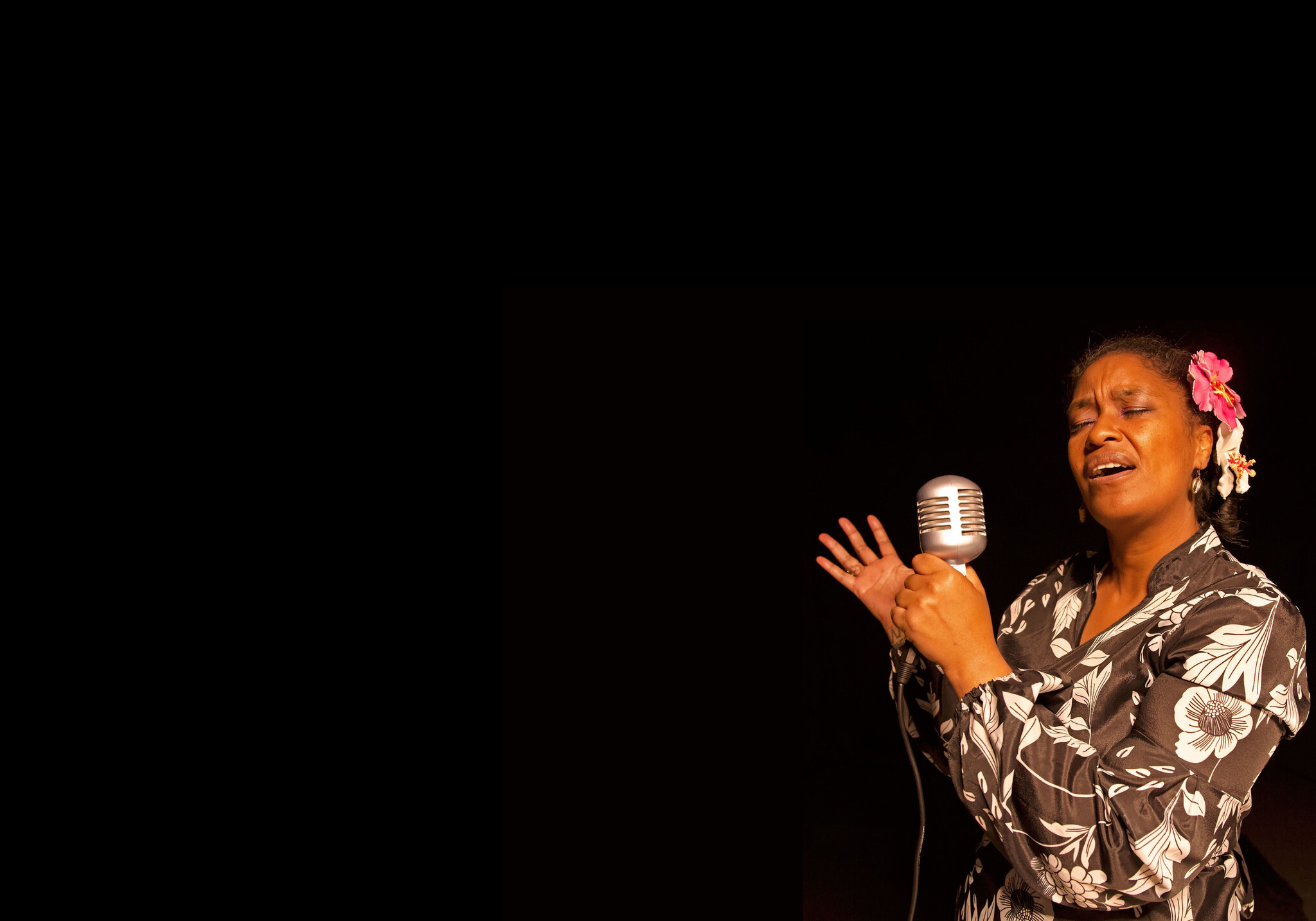 Daughter of a Housegirl
A world premiere of thoughtfully curated songs, more than 30 years in the making, presented as a Black Moana Sovereign Story. Award-winning musician Teremoana Rapley performs her long-awaited, full-length debut album Daughter of a Housegirl.
Bass-heavy beats and sweet flamenco-inspired folk tunes are overlaid with vibrations and frequencies, encouraging audiences to be present in this inter-dimensional, multi-disciplinary musical experience of life, love, and living. A multi-talented artist whose journey began with Upper Hutt Posse and Moana and the Moahunters, Rapley (Cook Islands, Jamaica) uses reflections of breath and heartbeat to underline this salutation and dedication to her late mother as a celebration of what was, what is, and what will be.
Early Bird tickets are available until 11:59pm 6 January 2022, or until allocation is exhausted.
""[Rapley's] voice is mesmerising, so rich and full... Daughter takes us on a journey through another dimension of experimental music and visuals.""