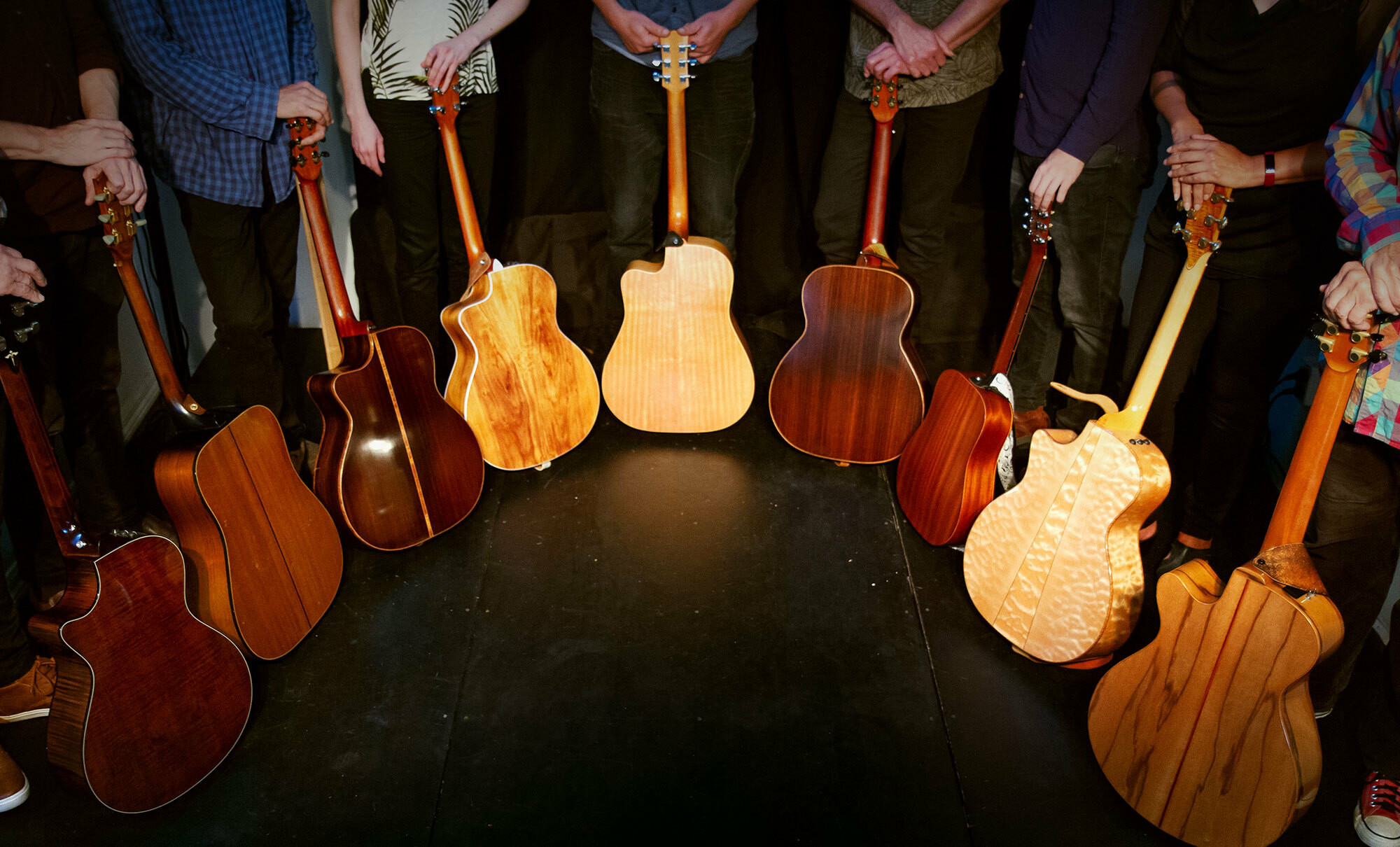 Aotearoa NZ
Gitbox Rebellion
Honouring the beautiful character of acoustic guitar, Gitbox Rebellion's exuberant blend of jazz, rock, folk and classical will have you in sonic raptures.
An acclaimed multi-member performance unit of uncanny ability and chemistry, Gitbox Rebellion make their guitars sound atmospheric, chaotic and orchestral – and better than you could ever imagine.
Described as "Igor Stravinsky meets Pete Townshend," the group's music – both original tunes and covers – is a joyous collision of worlds, managing to be infectiously moody, upbeat, grungy and intricately textured all at once.
Extraordinary live, they'll have you hooked from the first finger pick to the last.

With Nigel Gavin, Kim Halliday, Russell Hughes, Rob Mita, Sonia Wilson, Doug Robertson, Sam Loveridge and Bodi Hermans.

Warkworth Town Hall
Sun 7 March 4.00pm

The Civic Club
Sun 14 March 4.00pm
This show is part of our The Civic Club programme, a very special collection of events which sees the audience seated on stage at The Civic.


"[They] played with a discipline and rapport that would be the envy of any classical chamber orchestra. In sum, Gitbox Rebellion provide stimulating, intelligent, and above all, approachable music."