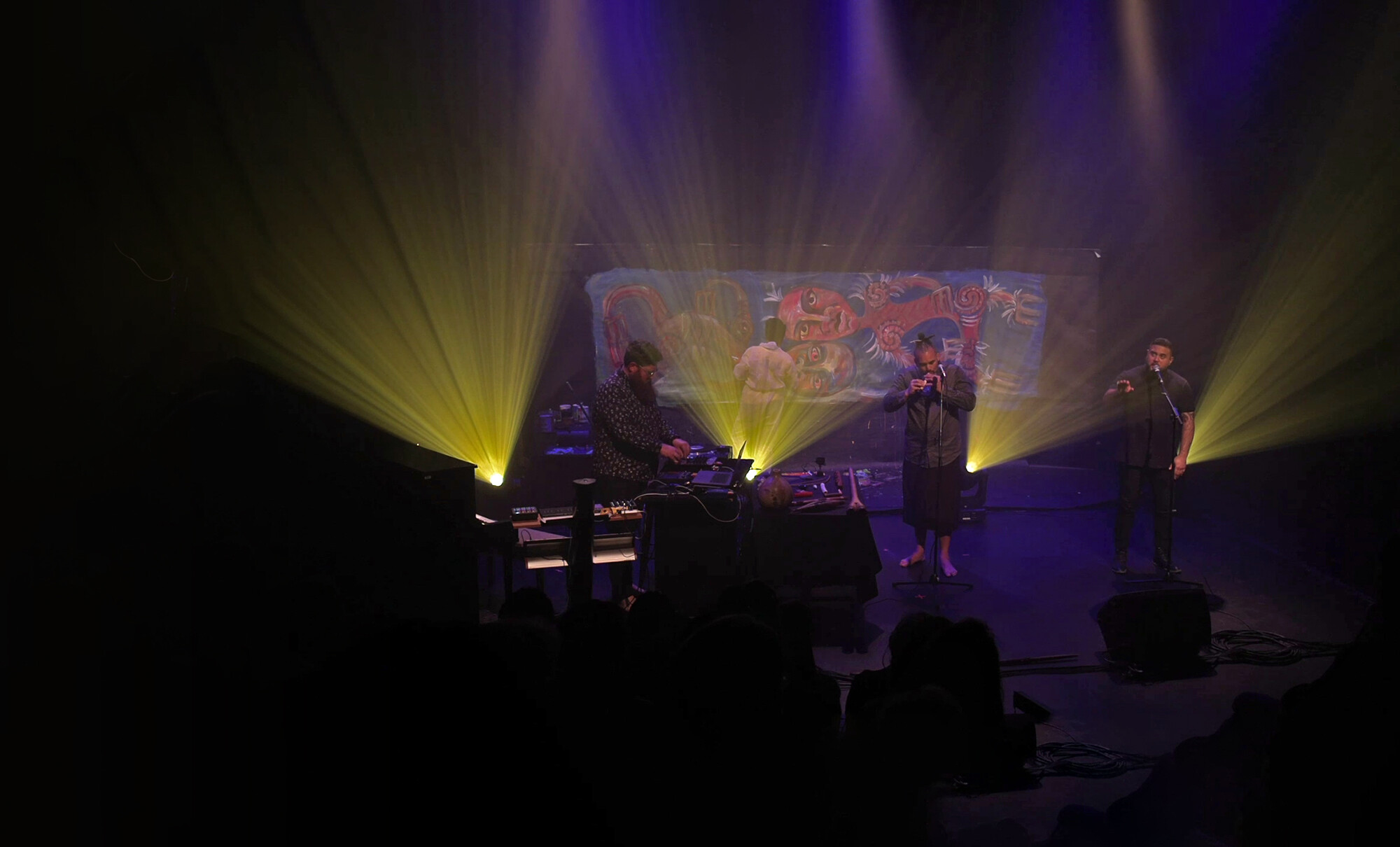 HE PUORO, HE PŪRĀKAU
HE PUORO, HE PŪRĀKAU - An Instrumental Story
A workshop with artist Horomona Horo where students experience storytelling, music, and an opportunity to observe traditional Māori musical instruments up close.
Step into the world of Taonga Puoro, traditional Māori musical instruments of Aotearoa. Join Master Instrumentalist Horomona Horo as he guides you on a storytelling journey. Using taonga puoro fashioned from natural materials – bone, wood, stone, clay, the stories will interweave cultural connection with the environment and genealogies. Musical dialogue will re-connect, revitalise and re-tell ancient stories with a modern flow. Following on from Ihirangaranga, come along to hear and see where story connects to vibrations.
"He rito tangata, he mauri reo, he mauri oro, he mauri ora"
Workshop Date & Time: Friday 18th March, 10.30am
Location: Wintergarden, The Civic
Price: $10 or free with Ihirangaranga ticket purchase
Suitability: Years 7- 13 (Intermediate – Secondary School)
Curriculum Links: Music, Māori Studies
TO BOOK: Download the booking form HERE

Horomona Horo Biography
Composer, musical artist, practitioner and cross genre and arts collaborator, Māori composer Horomona Horo has an extensive history in performance and collaborative work that spans over 20 years. During this time Horomona has worked collaboratively with a vast array of creative disciplines and genre, as well as recently completing artist residencies at Government House NZ & Brandeis University (USA).

Mentored by tohunga (experts) of taonga puoro, Dr Hirini Melbourne and Richard Nunns. Horo is one of the international Māori faces of Taonga Puoro. From educational teaching in Kura Kaupapa Māori through to University, he has a broad knowledge spectrum to share with those with passion and desire.

"Ehara taku toa i te toa takitahi, engari taku toa i te toa takitini. My strength is not strength as an individual, but, is the strength of many."
Performers

Horomona Horo
Dr Jeremy Mayall
Michael Moore
& Regan Balzer