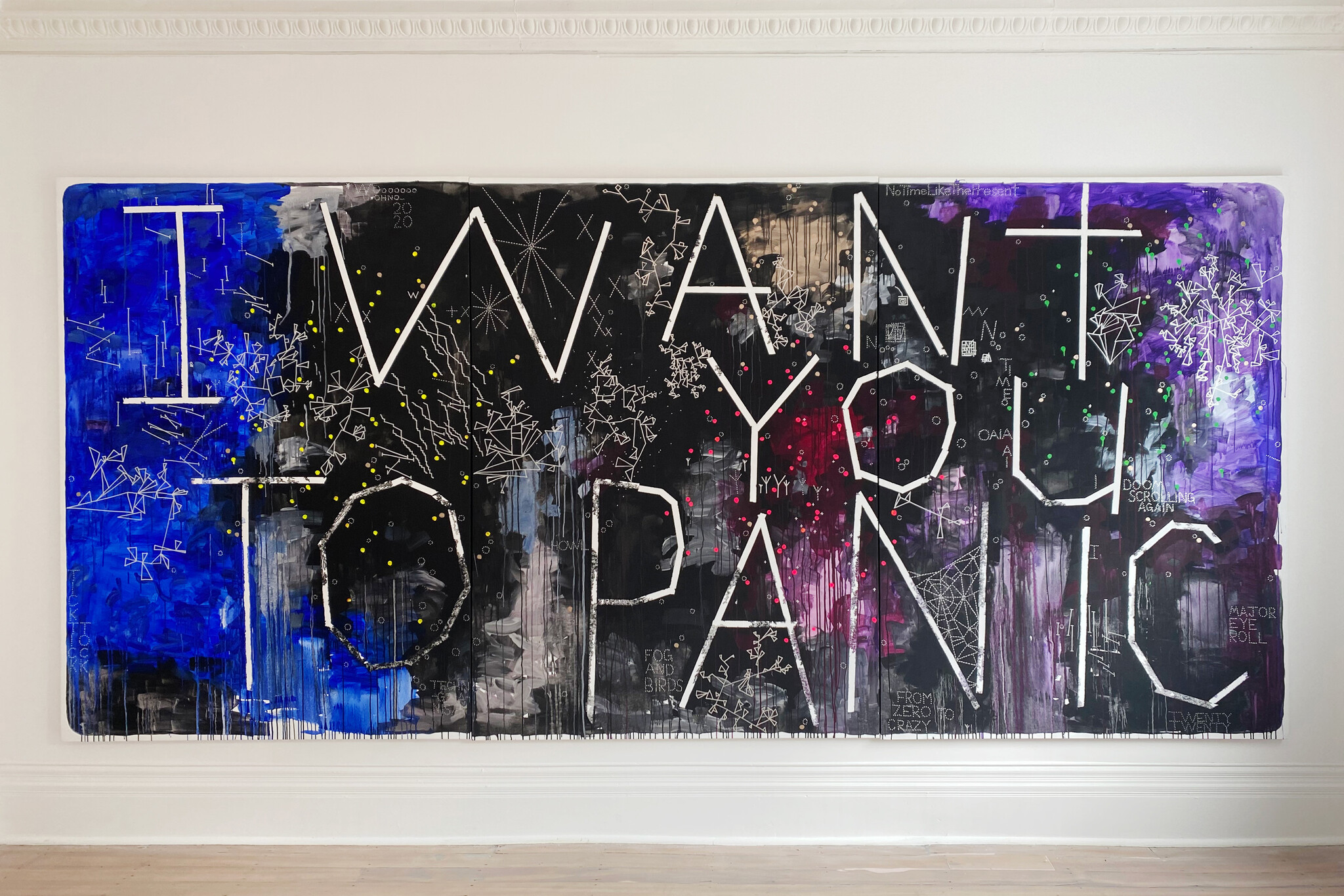 John Reynolds: Smoke and Mirrors
A major solo show, Smoke and Mirrors claims that creativity is activism, and has a vital role regarding catastrophic climate change.
Delayism/denialism, smoke and mirrors, however you slice it, the fateful Anthropocene is upon us. With this new project John Reynolds mixes rainwater with acrylics, gallows humour with dead seriousness, and ponders the seemingly simple question, "are we there yet?". Slogans and provocations quoting activists, notably Greta Thunberg, spill across a wordy array of paintings and placard installations.
PUBLIC PROGRAMME
10 x Ten Event - Thursday 17th March
An evening in the Pecha Kucha framework, where 10 artists speak for 10 minutes on their discipline. All 10 artists have a perspective on climate change and the environment in their practice.
Free event, evening.

Foragers dinner – Tuesday 22nd March
A three course, seated dinner cooked by waste and forage champion, Plabita Florence (Chef of Forest Restaurant)
Price tbc, evening.

Community Day – Saturday 26th March
Pah Homestead's annual community event attracting over 1000 people. Workshops, performances, and music, all with a climate change emphasis.
Free event, all day.

Art Club on Sunday 20th March
Featuring collage with found objects.
Children ages 4-12
Free event, 2-4pm.
Curator
Image credit

John Reynolds
TWENTYTWENTY (2020)
456x152cm. Marker
rain water and acrylic on canvas