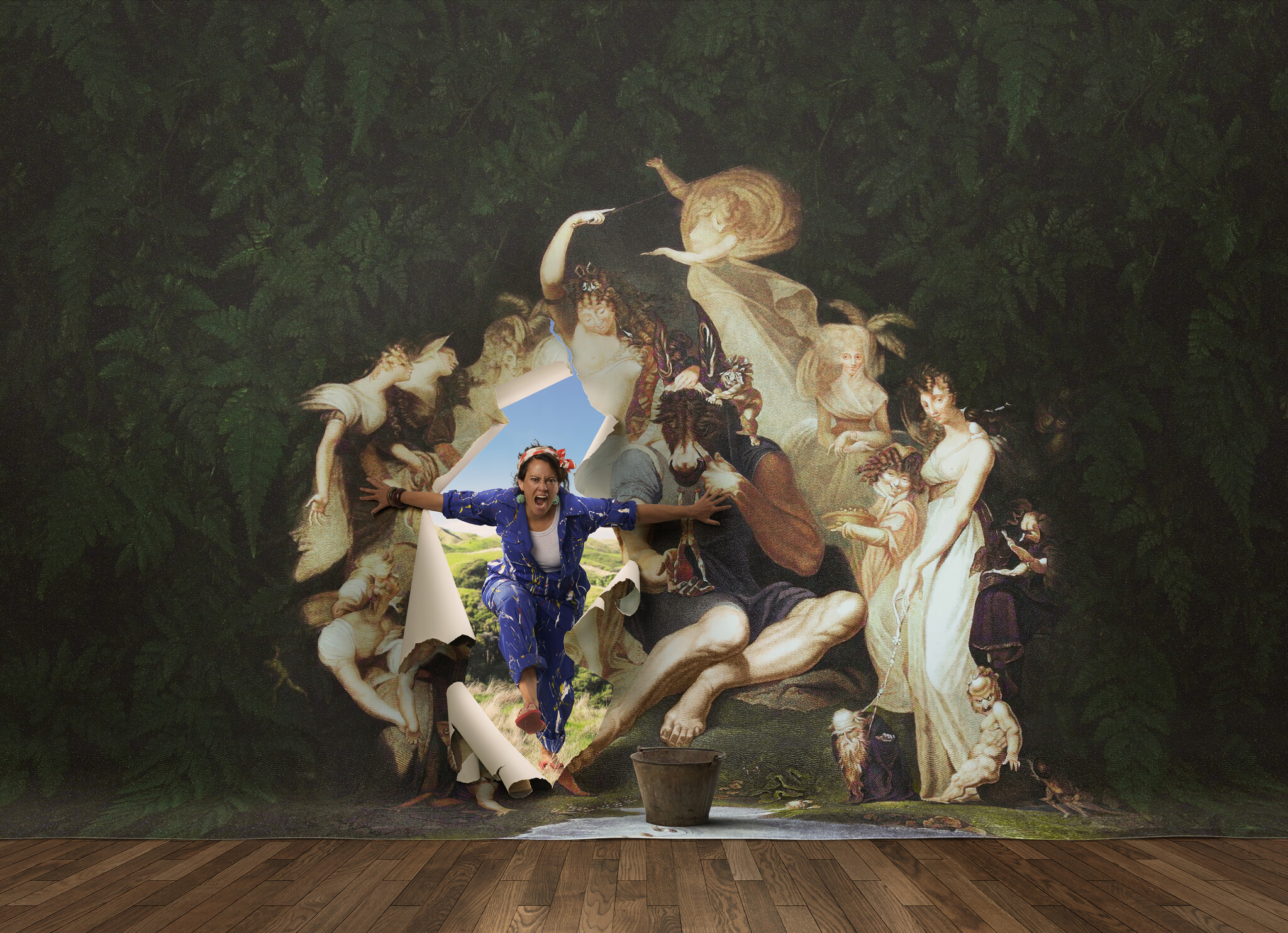 Lysander's Aunty
Gleefully anachronistic and wildly entertaining, this is a mad comedy of the highest order.
In A Midsummer Night's Dream, young lovers Lysander and Hermia defy the Duke by eloping to his aunt's house in the woods. But who is this law-snubbing, free-loving aunty and what is she doing in the bush? And what happens when the Athenian law comes knocking at her door?
From Trick of the Light (The Bookbinder, The Griegol) and in the tradition of Tom Stoppard's Rosencrantz and Guildenstern Are Dead, comes a riotous reworking of Shakespeare's play that takes a cannon to the canon. There will be sword fights. There will be Tim Tams. You're not in Athens now, Dr. Ropata.

Contains haze and strong language

Audio Described Performance & Touch Tour
Saturday 26 March
Touch Tour: 12:30pm Performance: 2.00pm
ASB Waterfront
Access Tickets $20* - Tickets to this performance are $20 each for one individual and one companion, subject to availability and per ASB Waterfront Theatre's access pricing.
Book directly through venue
Access Booking & Contact
For Access programme queries, contact our Access Programme Coordinator:
Email: Natalie.Braid@aaf.co.nz
Phone & Text: 021 0880 4761
SUPPORTED BY NZ Relay Service: nzrelay.co.nz
Playwright
Director
Set Designer
Costume Designer
Lighting Designer
Sound Designer & Composer
Cast

Miriama McDowell
Claire Chitham
Eli Matthewson
Sepelini Mua'au
Andrew Paterson
Mirabai Pease
Brynley Stent
Anya Tate-Manning

Image