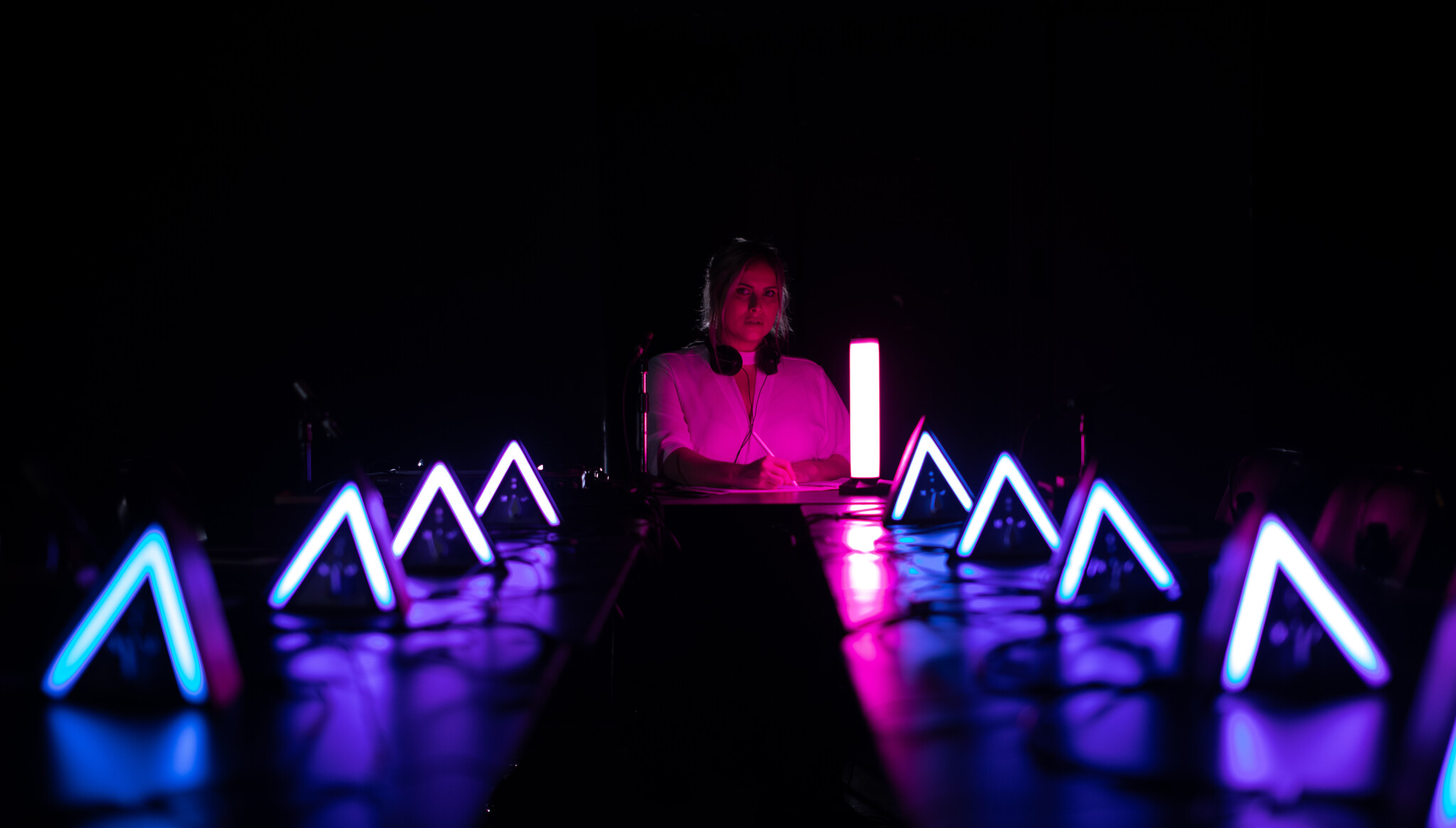 Would you take a lie detector test with a room full of strangers?
Using real biometric sensors and live voting systems, TRUTHMACHINE seeks out truth in a world of fake news and alternative facts. The polygraph machine used to be regarded as a legal instrument, but today we think we can cheat. Let's see if your heart rate can lie as effectively as world leaders can.
Blurring the line between cutting edge technology and live performance, TRUTHMACHINE – the multi-award-winning social experiment from Australian theatre collective and techno-troublemakers, Counterpilot – is an intimate, playful, and intriguing theatrical experience for adventurous audiences.
With only 12 audience members at a time, led by Alison Bruce, this work promises to test your personal relationship with honesty.
Note: one audience member will be hooked up to working biometric sensors.
Recommended for ages 18+
Contains strobe lighting, coarse language and adult themes
Early Bird tickets are available until 11:59pm 6 January 2022, or until allocation is exhausted.
"An enigmatic live art conspiracy which all the cool kids will want to join... No one else is making work quite like this."