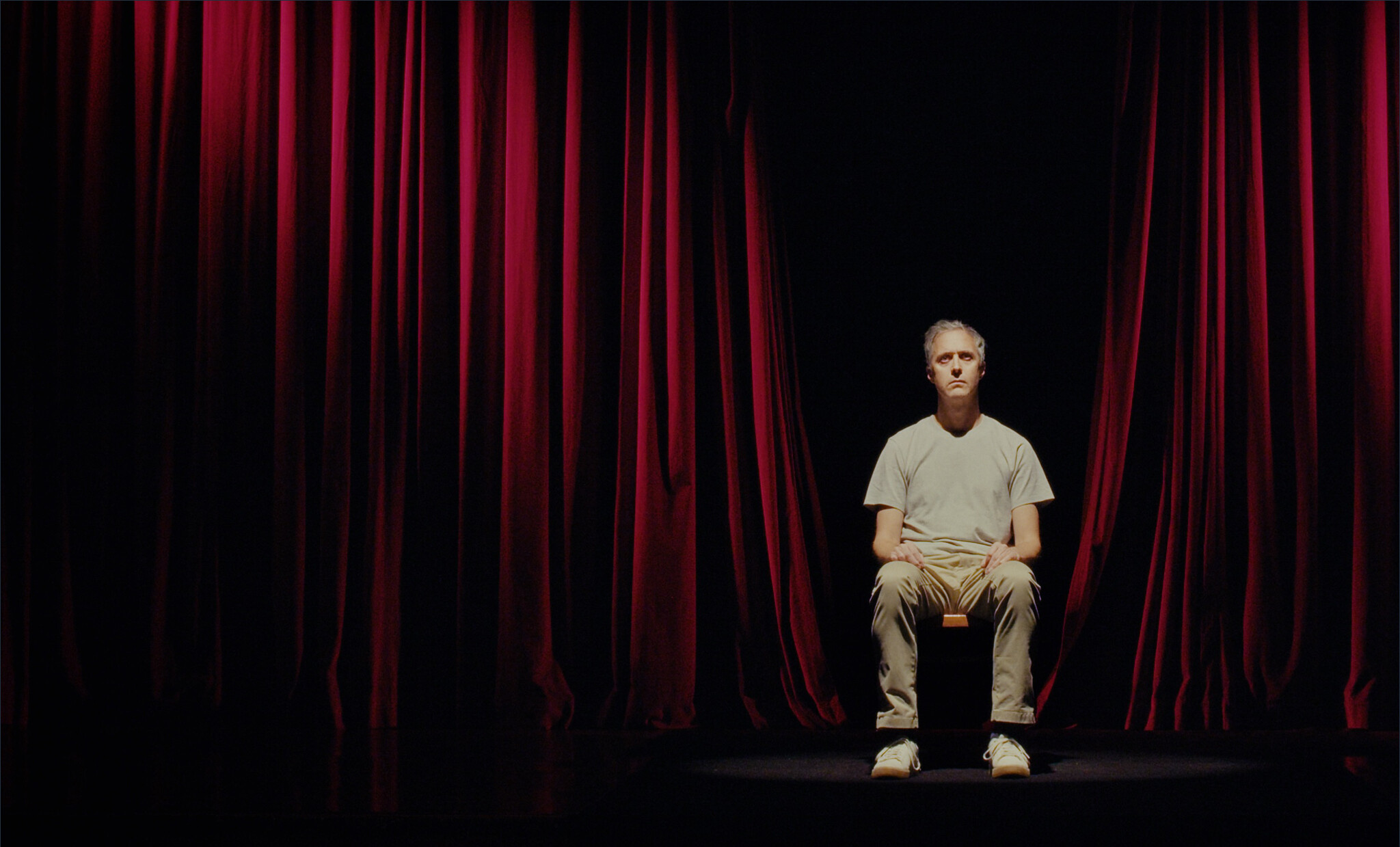 United Kingdom
The Directors
The Directors is a collaboration between artist Marcus Coates and five individuals in recovery from different lived experiences of psychosis.
Positioned behind the camera, each of them directs Coates in a filmed restaging of particular episodes from their lives. Following extensive research and discussion, the five short films challenge cultural stigma through an attempt to understand different realities. Each director chose a location of personal significance where they filmed Coates embodying and performing their own experiences.
The Directors is produced by Artangel and commissioned with Art Fund Support. Supported by Artangel's Guardian Angels.

With special thanks to The Executive Producers for their generosity:
Andrew Abdulezer, Martine d'Anglejan-Chatillon, James Brett, Robert Devereux, Gerry Fox, Gabriela Galcerán Ball, Kate MacGarry, Gabrielle Rifkind & Jonathan Levy, The Sigrid Rausing Trust and those who wish to remain anonymous.

The Directors is part of The Artangel Collection, an initiative to bring outstanding film and video works, commissioned and produced by Artangel, to galleries and museums across the UK and internationally. The Artangel Collection has been developed in partnership with Tate, is generously supported by the Esmée Fairbairn Foundation and The Foyle Foundation and uses public funding from Arts Council England.
Presented by Te Tuhi, The Directors will be screened at five separate locations in and around Auckland City Centre.