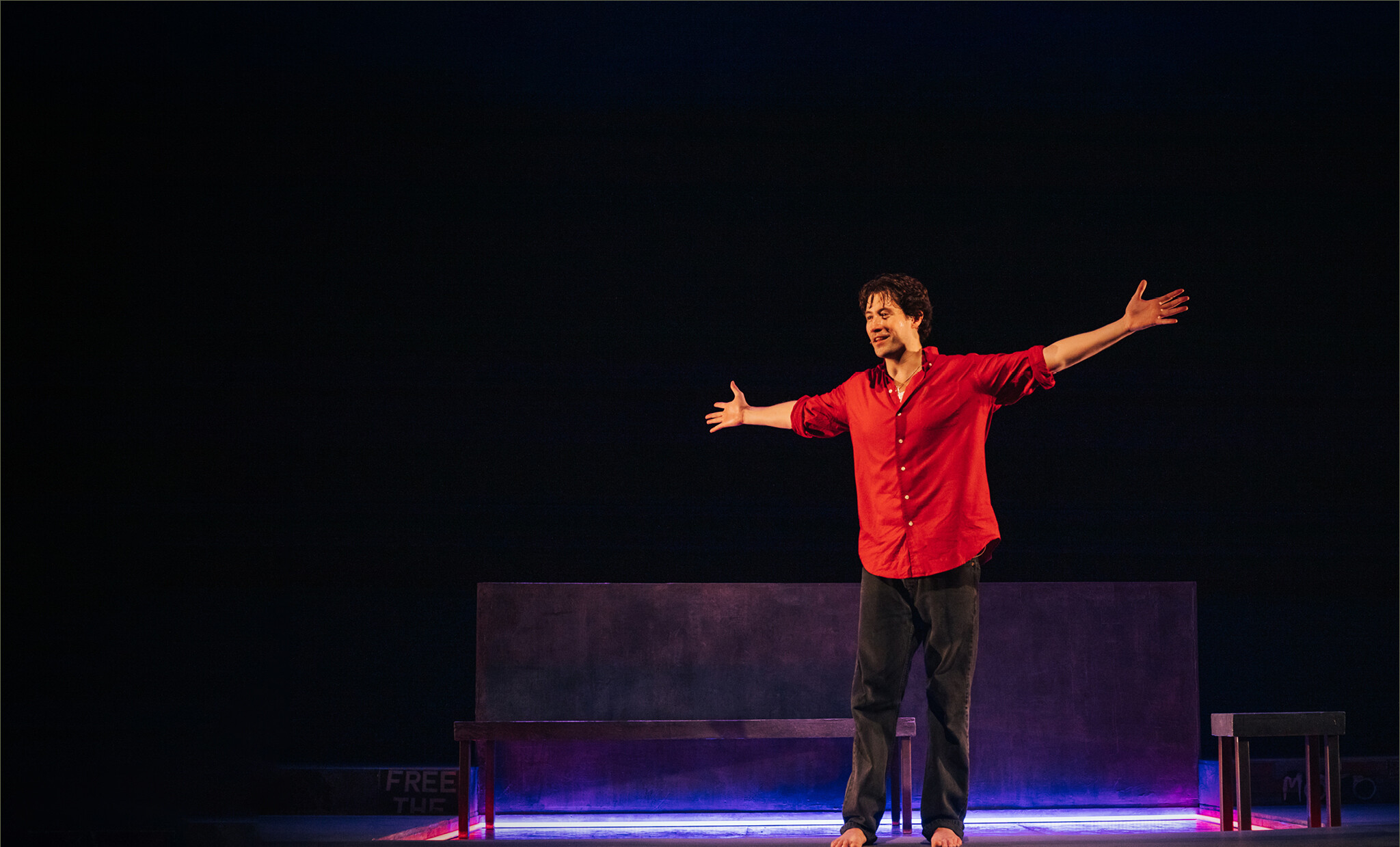 Northern Ireland
In the Name of the Son – The Gerry Conlon Story
What would you do if you received over £1 million pounds, became the subject of a hit movie, went to the Oscars and got to hang out with Daniel Day-Lewis?
This incredible true story chronicles the aftermath of Gerry Conlon's release from prison, where he spent 14 years as one of the Guildford Four – a group wrongly convicted of a bombing by the IRA during one of the deadliest periods of the Irish Troubles.
With his ordeal transformed into a celebrated film (In the Name of the Father), Conlon enjoyed instant fame and fortune, though his freedom was just as quickly stifled by addiction. Shaun Blaney portrays Conlon's life as it spirals out of control with gripping authenticity. Don't miss this deeply affecting one-man play that's drawn standing ovations all over the UK.
Audio Described Performance (Intro notes only)
Fri 15 March 7.30pm; Sat 16 March, 2.00pm & 7.30pm; Sun 17, 4.00pm
Click here for booking form
Artist Talk
Ticketholders attending the show on Saturday 16 March, 2.00pm will be able to attend a post-show talk at 3.30pm
School Ticket Pricing

There is special school pricing available for this show please click here to fill out our form and arrange for your school's attendance
*Lowest standard public price with no restrictions
Recommended for ages 14+
Contains scenes of a sexual nature, simulated violence, strobe lighting and coarse language.


"What a tour de force from actor, Shaun Blaney! From the very first minutes I was immediately drawn into the extra-ordinary life of Gerry Conlon. It was a raw performance, beautifully written, insightful and carefully produced."
"In The Name of The Son left me stunned and sitting in my seat long after the actor left the stage."
"Shaun Blaney delivers a tour de force one-man performance."
Presented by
Writers

Richard O'Rawe
Martin Lynch

Performer
Director
Stage Manager