Nine dancers. Nine drummers. Nine drum kits.
One exhilarating, heart-pounding show.
On a striking pink set reminiscent of Busby Berkley, a team of explosive drummers sits behind a troupe of astonishing dancers, in an impressive show of percussive and physical force. It's an irresistible embrace of music, rhythm and motion you must see – and feel – for yourself.

Sold-out across Australia and fresh from its triumphant international premiere in Germany, this whiplash of pure, combustible energy comes bottled for the Festival stage. An infectious 'tattoo to optimism', Manifesto slams together electrifying dancing and huge, raw sound that will leave you shaking.
Artist Talk
Ticketholders attending the show on Saturday 9 March, 2.00pm will be able to attend a post-show talk at 3.00pm
*Lowest standard public price with no restrictions
Recommended for ages 8+
Contains a loud and dynamic soundtrack, theatrical haze.


This project was assisted by the Australian Government's Major Festivals Initiative, managed by Creative Australia, its arts funding and advisory body, in association with the Confederation of Australian International Arts Festivals Inc, originally commissioned by RISING, Adelaide Festival, Brisbane Festival, Perth Festival and Sydney Festival.
"One of those iconic performances that you'll always remember experiencing... an explosive, ecstatic and primal phenomenon."
"An exuberant hour of dance that left us whooping with joy."
"Thrilling and frenetic. Electrifying."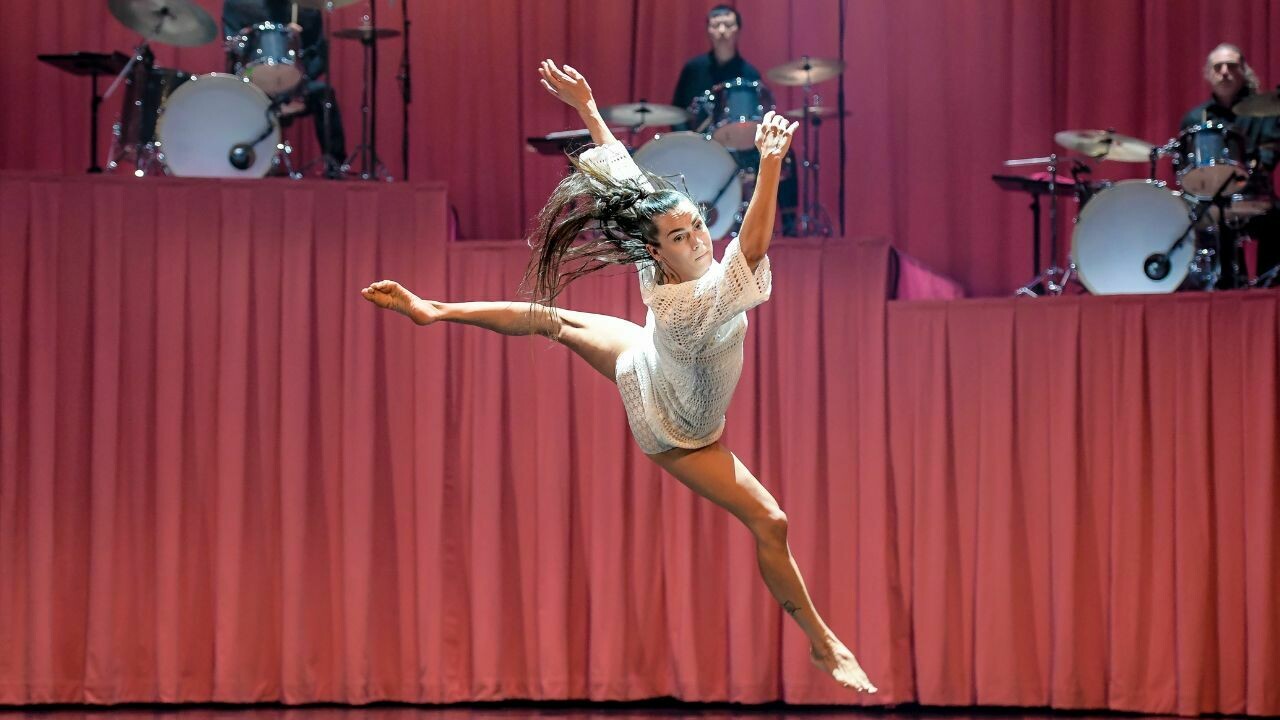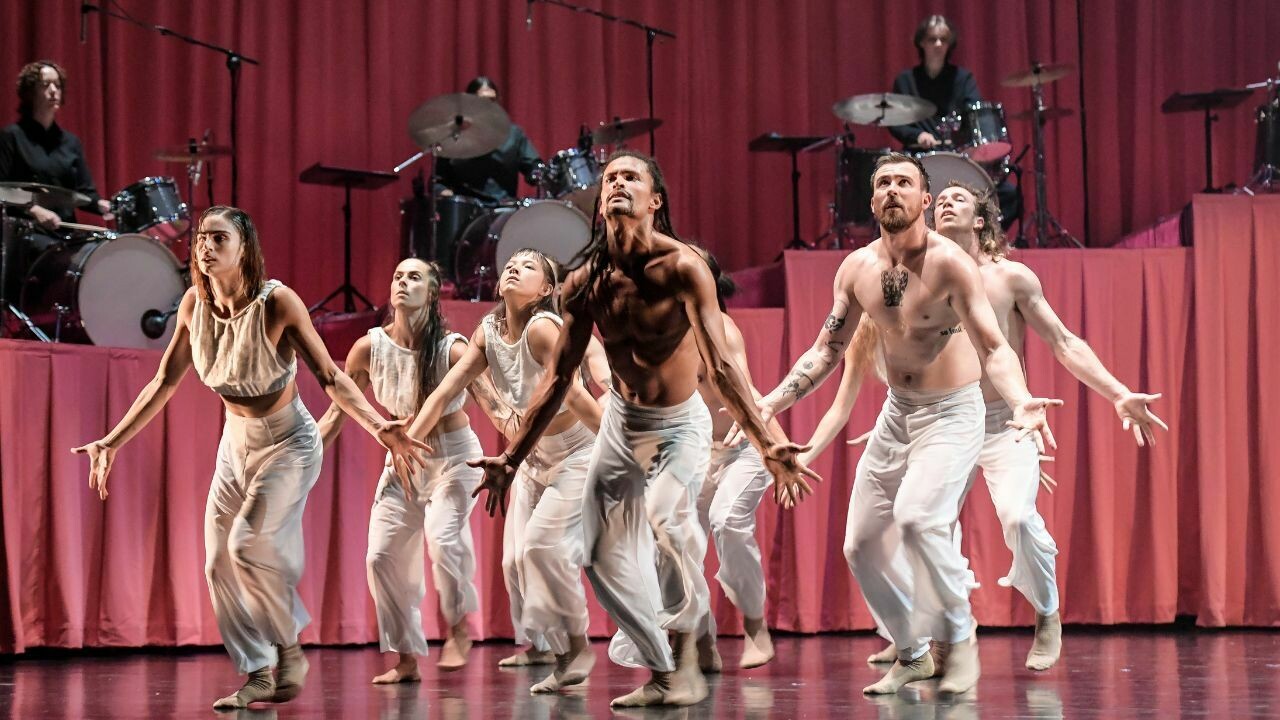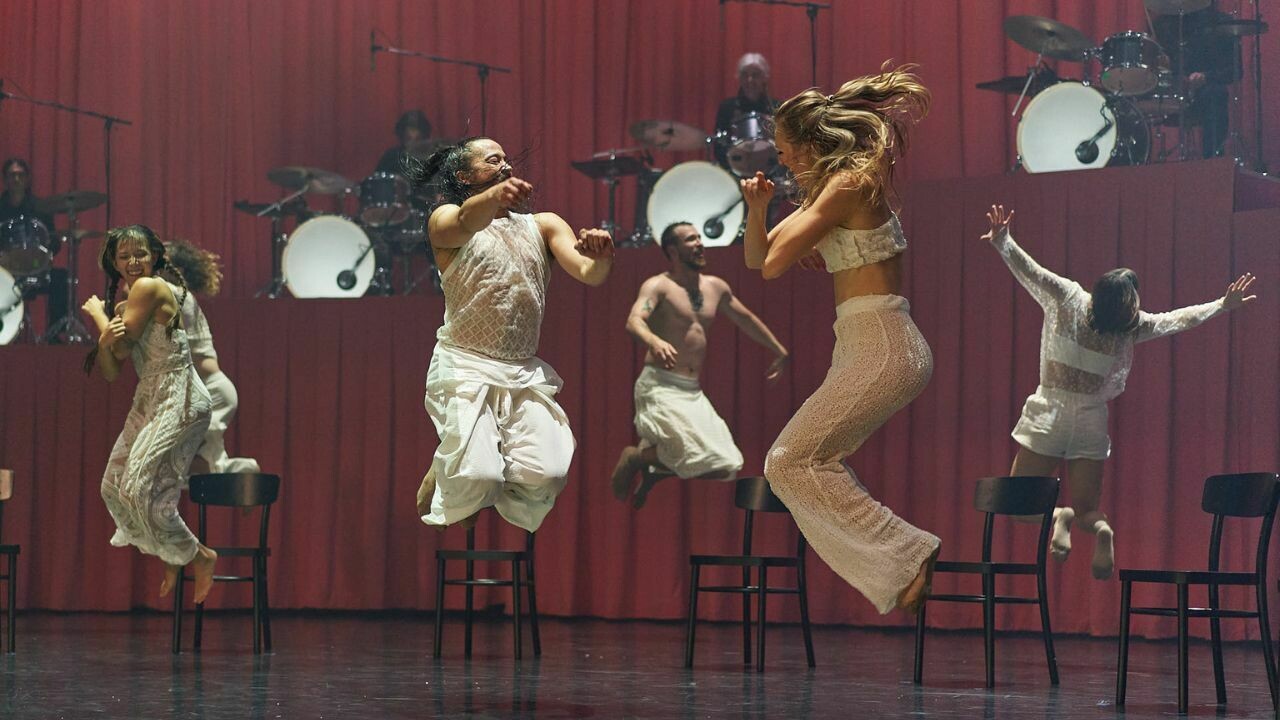 Choreographer
Composer
Costume Designer
Set Designer
Lighting Designer
Lighting Associate & Operator
Producer
Production Managers

Lisa Osborn
Emily O'Brien

Sound Engineer
Costume Maker
Consultant Producer
Dancers

Samantha Hines
Marni Green
Melissa Pham
Harrison Ritchie-Jones
Robert Tinning
Tra Mi Dinh
Kimball Wong
Jack Ziesing
Rachel Coulson

Drummers

Nat Grant
Mathew Watson
Rama Parwata
Alex Roper
Rachel Trainor
Maria Moles
Tina Xuan Nguyen
Rohan Rebeiro
Jen Tait

Supported by

Creative Victoria
Creative Australia
City of Moreland
City of Melbourne and Creative Partnerships Australia though Plus 1

Assisted through the generous support of

Canny Quine Foundation
Humanity Foundation
Linda Herd
Chloe Munro AO
Barry and Deborah Conyngham
Michael Kantor
Monica Lim and Konfir Kabo
Anne Runhardt
Ziyin Gantner
Gillian and Ian McDougall
Zoe and Vafa Ferdowsian
James McCaughey
Fiona Sweet
Fiona and Tony Osmond
Jenny Kinder
Carole Lander
Anonymous