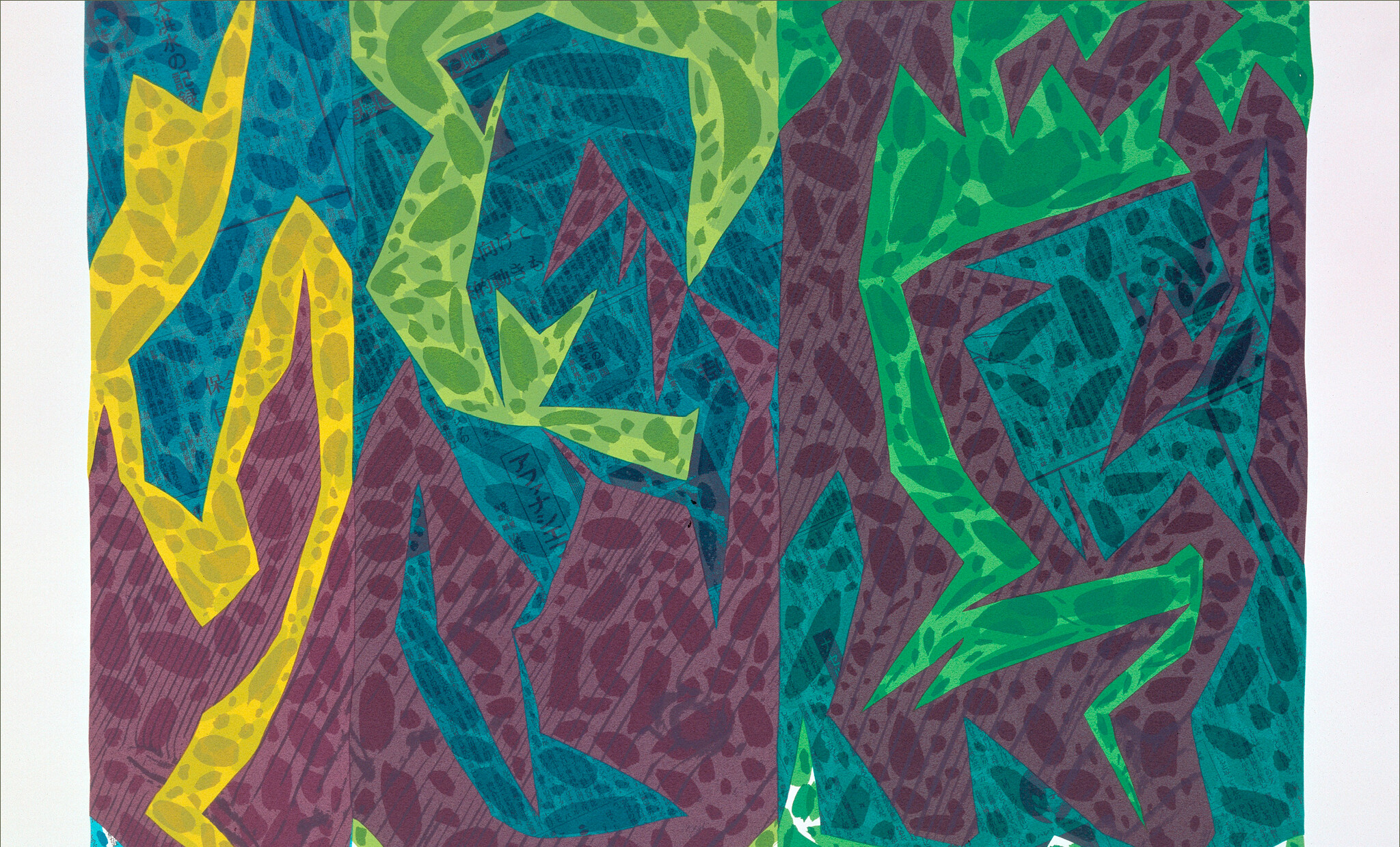 Japan
Variation and Autonomy:
The Prints of Contemporary Japanese Painters
Variation and Autonomy introduces the work of ten Japanese artists who explored a wide range of possibilities through prints and expanded the range of expression in contemporary art using the print medium in the 1970s.
The exhibition deals with prints by painters who drew on trends in contemporary art and attempts to reassess the existing history of contemporary Japanese prints. It is our hope that this exhibition will not only enhance your understanding and interest in contemporary Japanese prints but also in Japanese culture as a whole.
Printmaking Workshop
Introduction to Woodcut with Ina Arraoui
In this workshop you'll discover the fundamentals of transforming your image into a woodblock print.
Saturday 9 March, 10AM – 4PM
Space limited, booking essential, link to come soon.
Film Screening
Kusama: Infinity
Artist Yayoi Kusama and experts discuss her life and work, from her modest beginnings in Japan to becoming an internationally renowned artist.
Saturday 16 March, 1PM
This exhibition is co-hosted by Studio One Toi Tū, Consulate-General of Japan and the Japan Foundation.
Artists

Masanari Murai (1905-1999)
Toshinobu Onosato (1912-1986)
Yasukazu Tabuchi (1921-2009)
Yayoi Kusama (born in 1929)
Natsuyuki Nakanishi (1935-2016)
Hitoshi Nakazato (1936-2010)
Tomoharu Murakami (born in 1938)
Naoyoshi Hikosaka(born in 1946)
Kosai Hori (born in 1947)
Toeko Tatsuno (1950-2014)

Curator of the Machida City Museum of Graphic Arts