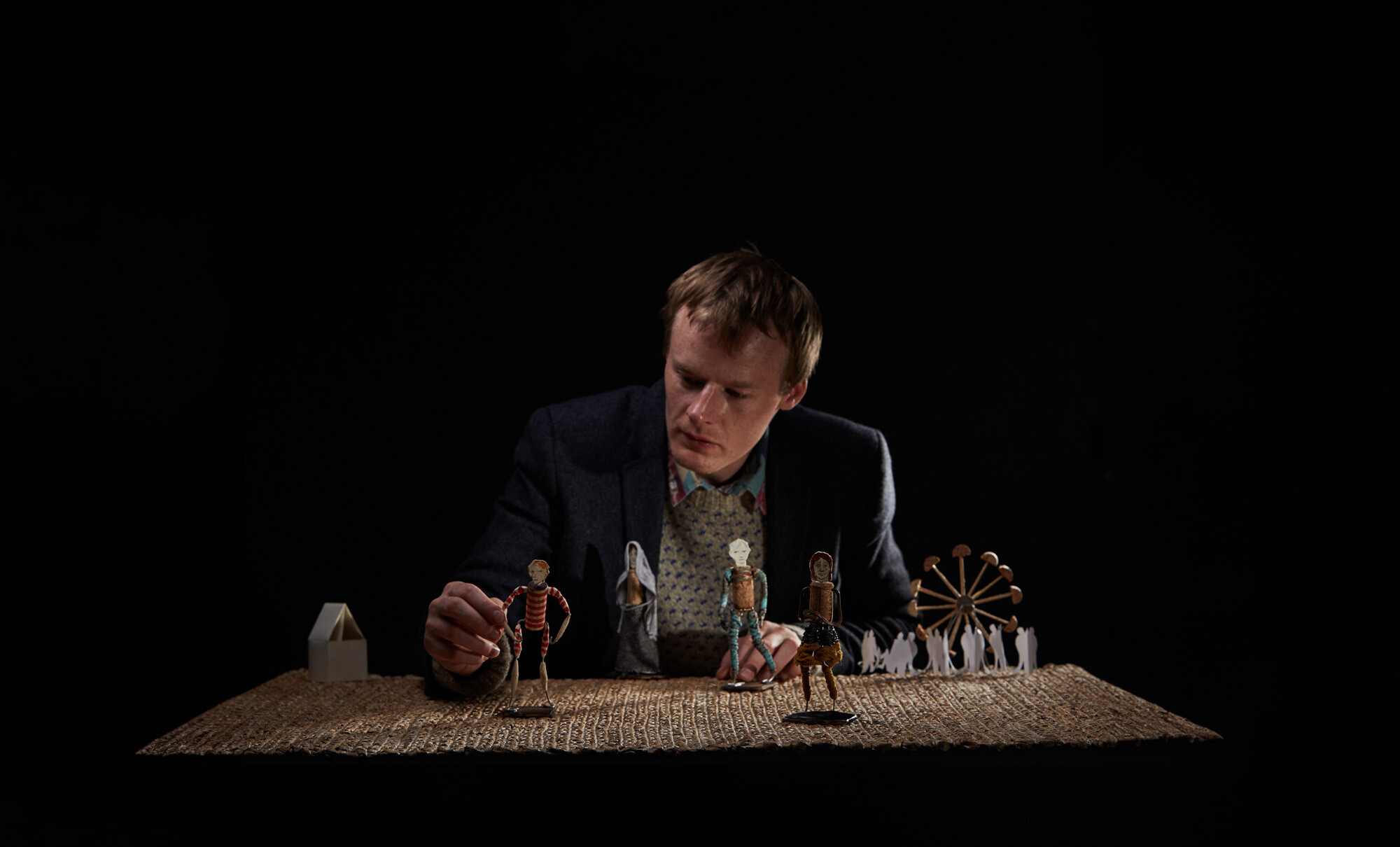 Ireland
A Very Old Man with Enormous Wings
Dan Colley & Riverbank Arts Centre
For lovers of exquisite, beautifully crafted theatre, a magical realist gem inspired by legendary novelist Gabriel García Márquez's darkly comic fairy tale.
In a kitchen, two storytellers discover something remarkable – an old man with wings – and invite us to speculate who he is. A neighbour believes he's an angel. A priest claims he's an imposter. Pilgrims flock to see him, hoping to be healed, but leave with something very different from what they expected.
Winner of Best Design at the Dublin Fringe Festival, talented Irish theatremaker Dan Colley has created a perfect show for young and old to share, gorgeously formed around music, puppetry and live video, but also thoughtful and emotionally rich in its exploration of human nature.

*Child - 14 and under
Recommended for ages 8+
Allergy warning: contains goose feathers


"A beautiful if enigmatic ending... The two performers perform as a perfect team and the whole thing is an absolute delight."
"A weird and wonderful delight."
Based on the short story by
Director
Adapted by

Dan Colley
Manus Halligan
Genevieve Hulme Beaman

Producer
Set and Objects Designer
Lighting Design
Composition and Sound Design
Production Management & AV Design
Chief LX
Stage Management
Production Photography
Co-Producer
Supported by

Culture Ireland and field:arts